Our approach to distribution
A strategic partnership for a mutual growth
Custom-made solutions
We support our sales partners in all their projects, providing customised solutions with the best lead times on the market.
Our ability to adapt and our lead times are our strengths. They enable us to carry out all your customers' projects: from standard to tailor-made.
Working with us, you have access to a path to purchase and easy order management, a 24-hour dispatch service, products held in stock and dropshipping. You will also benefit from tailored support with dedicated contact people, effective sales support tools, technical advice and certified procedures. With Manorga, you can tailor your offer to the requirements and the environment.
If your customer has constraints specific to their trade, we can adapt thanks to a whole range of accessories: doors, locks, containment trays, back panels, bin shelving, dividers, angled shelves, etc.
---
The advantages of ManOrga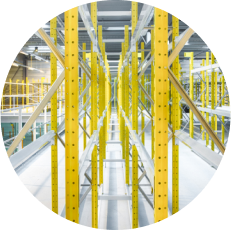 Product improvement
We are always improving our standards, we regularly launch new storage and organisation solutions and we offer a wide range of colours.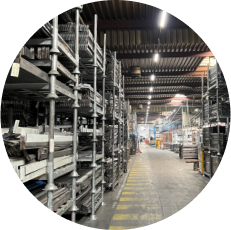 Flexible process
Our production process is flexible so we can adapt to last-minute constraints and the most sophisticated projects.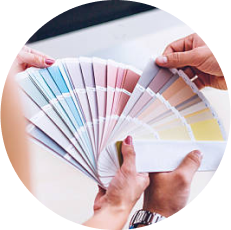 Wide range of colours
Standard colours: RAL 7024, 7035, 1028.
Other colours available: 10 other default RALs, please ask if you require other colours.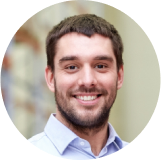 Olivier, 38,
Director of a VSE
« I mainly sell shelving destined for councils and local authorities. I value Manorga for its support, advice and responsiveness. We have developed a relationship of trust over many years and I regularly visit the factory to update my product knowledge. I have confidence in the partnership we have built and I see that we are modernising at the same pace with the development of digital and social networks. »
Pascal, 50,
Sales Representative
« Manorga has been in my supplier portfolio for a long time. I call upon them for projects that require technical support. I know I can count on the design office to optimise my files in order to refine my offer for the customer and obtain the best prices. The online configurator helps me save a lot of time before my meetings because I spend a lot of time on the road. »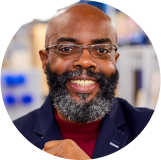 Marc, 43,
Project Manager
« We sell sophisticated solutions internationally, for which we call upon several suppliers including Manorga who manufacture the long-length, customised mezzanines for the projects we work on. The availability of the contact people at Manorga is crucial for dealing with unexpected situations during construction. Being able to make a video at short notice is invaluable when it comes to finding solutions. »
---
Discover


all of our products